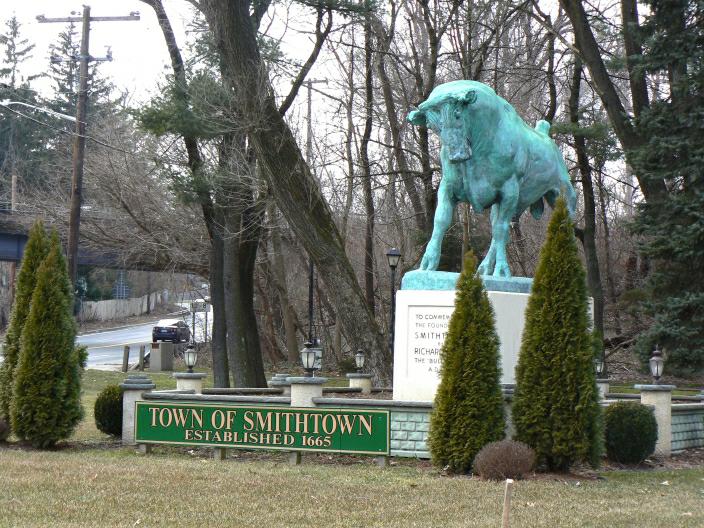 Smithtown Movers that are Efficient and Reliable
At Liberty Moving & Storage, we understand that every move is different, so we won't settle for a one-size-fits-all solution for our customers as movers in Smithtown, NY. Since 1939, we have been providing full-service moving and logistics services to all types of customers for all types of moves. As a business located in Commack, we understand the needs of our neighboring residents in Smithtown—the hometown of Whisper, the bull that Richard Smith rode to acquire the land that was previously known as "Smithfield." Whether you live near the Smithtown Landing Golf Course on the Nissequogue River, or by the Caleb Smith State Park off of 25A, Liberty has the street smarts to navigate your move in Smithtown.
Now in our third generation, our family-owned business employs talented relocation teams, packers, movers, drivers, and logistics professionals. We've earned a reputation on Long Island for efficient and reliable service, and our Smithtown movers are ready to meet your needs and exceed your expectations.
Full Service Movers in Smithtown, NY
We understand that you're busy and don't have time to contract out multiple service companies to make your move go smoothly. Liberty is your one-stop shop for movers Smithtown NY, so let us take the guesswork out of your move to help ease your transition.
We don't believe in gimmicks or shortcuts…just honest moving services when and where you need them.
If you're like most New Yorkers, you've accumulated a lot of stuff over the years. Not only can we coordinate your local or long-distance move, but we can also coordinate your Smithtown storage.
Whether you need short-term storage while house-hunting or long-term storage as you downsize, we have over 50 moving trucks to accommodate pickups for storage and deliveries.
Liberty Moving Services in Smithtown
Regardless of if you're moving into or out of Smithtown; we offer a wide range of services
to help you settle into your new place with ease.
These are some of our top services for Smithtown customers:
Pre-screened and background checked crews
Packing and unpacking services
GPS shipment tracking
Local storage facility on Long Island
Relocation and real estate related services (CityPointe Program)
Customized packing and crating services for high value products
New furniture installation services
Relocation of computers and server equipment for office moves
Get Your Free Smithtown Moving Quote
Fill out this form or call us today at 1-800-640-4487 to set up an appointment with our Smithtown moving consultants for a free and accurate in-home estimate. We look forward to serving you.
Other areas served:
Ronkonkoma, NY
Southampton, NY
 
CONTACT NEW YORK'S TOP MOVING COMPANY TODAY!
Get your free estimate by calling us at 1-800-640-4487 or by completing our quick online form!