Personal Storage Units in NYC
We are a full-service storage company serving customers in NYC, Long Island and Westchester, NY since 1939. Our state-of-the-art and flexible storage services are available for both residential and business customers.
Safe & Secure Storage Units in New York
Liberty Moving & Storage is one of New York's oldest storage unit companies, founded in 1939. The modern, climate-controlled storage warehouse in Commack, NY can accommodate any storage needs. Additionally, our fleet of 50+ moving trucks can easily supply pickups for storage and deliveries in the New York region. Our cost-effective storage facilities are clean and safe with unit sizes available to meet any storage need. Liberty Storage offers competitive rental fees and has industry-best customer service. Get your free moving storage quote today with Liberty Moving & Storage.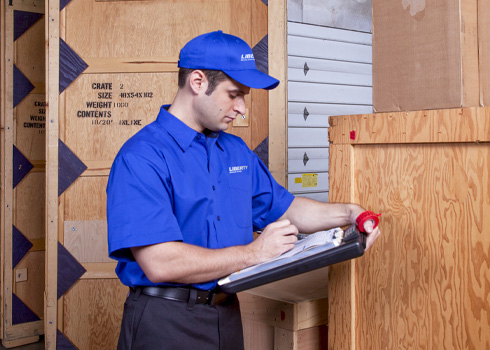 Simplify the Storage Process
Whether storing surplus furnishing or preparing for a local or long-distance move, let Liberty Moving & Storage fulfill your storage needs. We can help pack and move your items with precision and care.
Finding a storage company may be top of mind for your project or a last-minute decision. Many people will at some point need to find a local, professional storage company. At Liberty Moving & Storage we specialize in storage before, during and after a move.
Some people may need short-term storage to stage their home. Some may need to store valuables while house-hunting either locally or out of state. Others may need storage for valuables that they don't have room for in their home without the need to move. Liberty Moving simplifies the storage process no matter the reason.
Storage Solutions from NYC to Long Island
We offer a variety of extra space storage options for customers in the NYC, Long Island and Westchester, NY areas. Our full-service storage solutions include containerized storage, mobile storage, storage in transit, and much more.
Whatever your storage needs may be, Liberty Moving & Storage is the right storage unit company for you.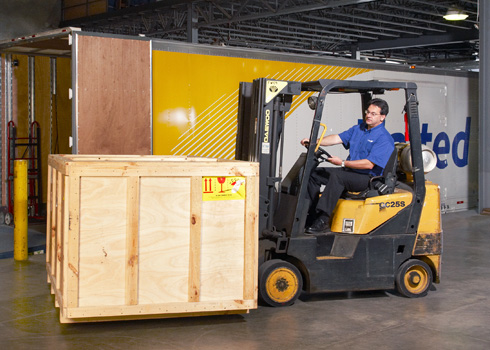 Personal Storage Services & More
Liberty Moving & Storage can help with all facets of your move – from packing to loading, unloading and more! Learn more about our full suite of moving services.
Get A Full-Service Moving Experience
Liberty Moving & Storage can make storing your belongings simple and safe. With over 80 years of experience, Liberty Moving & Storage has a reputation of excellence as a premier moving and storage company. Contact us today at 1-800-640-4487 for a free NY storage consultation.
CONTACT NEW YORK'S TOP MOVING COMPANY TODAY!
Get your free estimate by calling us at 1-800-640-4487 or by completing our quick online form!