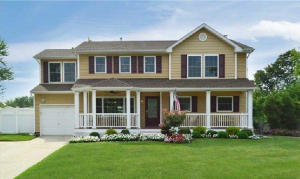 The Best Commack, NY Moving Company
Liberty Moving & Storage are the premier Commack movers ready to help you with your next move. With our office and warehouse being located in Commack, we consider this area our stomping grounds. We've been helping people move for over 75 years, and we have the local expertise to pack, unpack, load, unload, and transport the things that are most important to you.
Choosing Commack movers can be a difficult decision, but at Liberty, we make moving easy and efficient. We are the most experienced moving company in Suffolk County, so let us put our expertise to work for you.
We know the best ways to navigate the streets of Commack, whether you're by the notable Commack Methodist Church off of Jericho Turnpike, or near Commack High School by the Sunken Meadow Parkway. All Liberty movers are pre-screened, licensed, insured, and experienced to help you move within the Commack borders and beyond.
Let's face it; moving can be a big hassle…but not when you hire Liberty movers! Skip the stress and let us ease your moving worries away.
We do much more than just carry your furniture from "Point A" to "Point B." With state-of-the-art technology, high performance vehicles and equipment, and a professional staff, we take a holistic approach to meeting our customers' needs.
These are some of the services we provide to our valued Commack customers:
Free and accurate residential moving estimate from a certified moving consultant
Dedicated move coordinator, your single point of contact during the entire moving process
Pre-screened and background checked crews
Get Your Free Commack Moving Quote

CONTACT NEW YORK'S TOP MOVING COMPANY TODAY!
Get your free estimate by calling us at 1-800-640-4487 or by completing our quick online form!