Liberty Moving and Storage has been providing storage services for New York City, Long Island, and Westchester customers since 1939. For many people, the need for a storage facility is inevitable. Some of us accumulate a surplus of furnishings and need a place to put them, others may have a storage need that arises from an in-home renovation, while others may need temporary storage during house-hunting locally or out of state.
Storage Services Services
Cross Docking
Liberty has the experience and manpower to handle all your warehousing needs.
Inventory Management
Allow Liberty to be your trusted partner to manage your storage units.
New Product Inspection
Liberty Platinum's white-glove customer services will inspect your products before they're delivered.
Need Help Choosing the Right Service?
Smart New York Storage Solutions
Whatever your "storage story" is, we have the answers for you. Our flexible New York storage solutions give you the freedom to make smart and cost-effective decisions. Look to Liberty for all your residential storage space needs including:
Containerized storage
Mobile storage
Storage in transit
Fine art storage
Staging storage for interior designers
Now in our third generation, Liberty Moving & Storage has a reputation of excellence in moving and storage that dates back to 1939. Our new state-of-the-art storage warehouse in Commack, NY can accommodate your diverse storage needs. We have a fleet of over 50 moving trucks to accommodate pickups for storage and deliveries.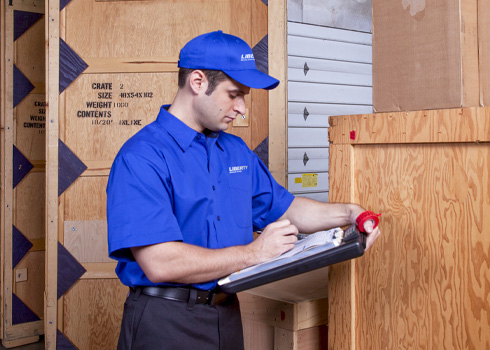 Flexible Storage Options with Liberty
Need storage space for a few days, months, or even years? Liberty Moving & Storage provides customized storage options regardless of how long you need storage.
CONTACT NEW YORK'S TOP MOVING COMPANY TODAY!
Get your free estimate by calling us at 1-800-640-4487 or by completing our quick online form!