Whether you are moving a piece of sensitive equipment to a valued customer in California, attending a trade show in Chicago, or need a rush shipment of an in-store display to Florida, Liberty Logistics has the custom shipping solutions for commodities and equipment for your situation.
About Our Custom Shipping Services
As an agent of United Van Lines, we have access to the most extensive fleet of special products vehicles in the U.S. to provide truckload and less than truckload (LTL) shipments. Our fleet includes:
General freight trucks
Specialized air ride lift gate vehicles
Climate controlled shipping trailers
Flat bed vehicles
Our van operators are trained, knowledgeable professionals, experienced in special product shipping techniques. We can accommodate specialized delivery needs such as inside pick up/delivery, set up services, installation and debris removal.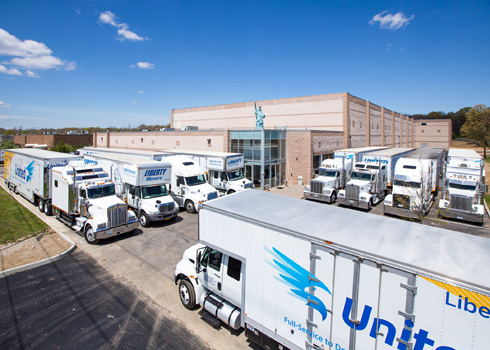 The Expertise & Experience for Your Diverse Product Shipping Needs
Liberty Logistics, a division of Liberty Moving of New York City, has the expertise and experience that you need for your next project. We currently service 400 of the Fortune 500 companies, covering a myriad of different industries and products. Created in 1959, our Special Products Shipping Division is devoted exclusively to servicing these specialty commodities shipments:
CONTACT NEW YORK'S TOP MOVING COMPANY TODAY!
Get your free estimate by calling us at 1-800-640-4487 or by completing our quick online form!