As an agent for United Van Lines, Liberty has an infrastructure of over 850 warehouses throughout the U.S. that accommodate storage in transit needs.
Storage While Selling Your Home
Storage in transit is a unique service offered by Liberty Moving and Storage on residential interstate shipments. SIT is the temporary storage of your household goods in the warehouse of the carrier's agent, pending further transportation at a later date. It is ideal for people who are moving into a new home and need a safe and secure place to store their items while they wait for a closing date, resolution of a construction-related issue, etc.
SIT service may not exceed a total of 180 calendar days. After 180 days, the interstate nature of the shipment ends and is converted to the rules of the local warehouseman.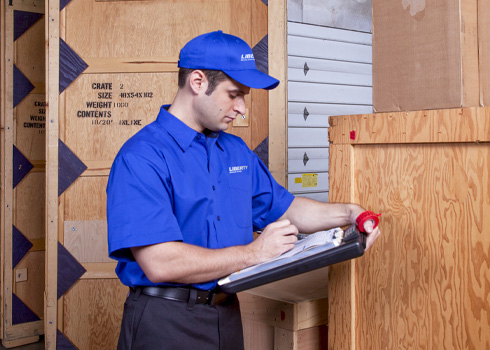 CONTACT NEW YORK'S TOP MOVING COMPANY TODAY!
Get your free estimate by calling us at 1-800-640-4487 or by completing our quick online form!