Headquartered in New York, Liberty Logistics, a division of Liberty Moving of New York City, is comprised of a network of over 800 commercial moving warehouses throughout the U.S.
A Nationwide Network of Warehousing and Distribution Services
Without a strong warehousing and distribution program in place, your overall supply chain management process falls apart. A warehousing and distribution partner needs a disciplined protocol for receiving, tracking inventory and setting up delivery/installation schedules. They also need to have the global network to support the diverse needs of their corporate clients.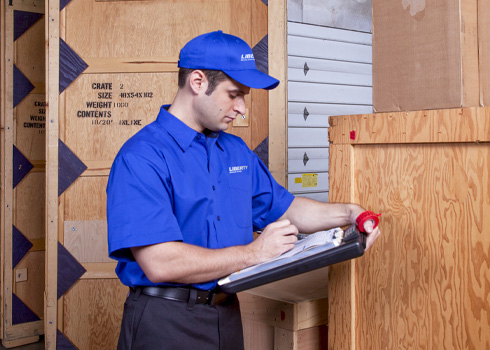 The Commercial Warehousing Partner for Diverse Business Needs
Have a need for warehousing and delivering retail fixtures for a new store opening? Need a partner for delivering and installing new office furniture? Are you an interior designer or architect who needs a reliable place for new residential furniture storage for a renovation project?
Whether your company has short term or long term commercial warehousing needs, Liberty Logistics has the experience to handle all types of projects.
New Office Furniture, Seating and Filing Systems
Kitchen Equipment and Seating for Restaurants
Furniture, Fixtures and Equipment (FF&E) for the Hospitality Industry
Fixtures and In Store Displays for Retail Locations
New Residential Furnishings
High Value Medical and IT Equipment
To see how we have added value to our customers, please review some of Liberty Moving's warehousing and distribution case studies.
Warehouse Logistics Services
CONTACT NEW YORK'S TOP MOVING COMPANY TODAY!
Get your free estimate by calling us at 1-800-640-4487 or by completing our quick online form!