Few possessions can be as precious and valuable as fine art. It can be a risky proposition to entrust these items to inexperienced fine art movers. Liberty Moving and Storage has been an expert in packing, shipping, and storing fine art since 1939.
Fine Art Movers for the NYC Metro Area
We offer an extensive array of premium services tailored to your art collection. Our fine art packing, transporting, and storage services are customized to your unique collection. From portraits and sculptures, to chandeliers and antiques, Liberty Platinum offers Long Island, Westchester, and NYC residents professional and comprehensive fine art moving services you can count on:
Specialized on-site and off-site crating
Local, long distance, and international fine arts moving
Specialized in-house team of white glove fine art movers
Fleet of air ride moving vehicles
Climate controlled storage with video surveillance cameras & motion detectors
Exclusive truck use transportation
Full valuation coverage replacement options
Your moving consultant will work with you to devise a plan for the packing/crating, transportation, storage (if necessary), and final placement of your fine arts pieces at the destination. Our Platinum specialists utilize the finest equipment to ensure proper handling of your artwork.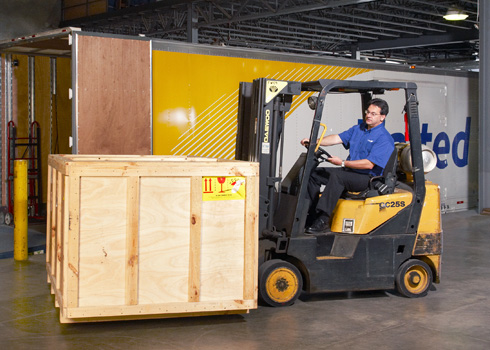 CONTACT NEW YORK'S TOP MOVING COMPANY TODAY!
Get your free estimate by calling us at 1-800-640-4487 or by completing our quick online form!