Of all the key players in a trade show, few have a more significant impact than the transportation provider. Unless an exhibitor's materials arrive and depart on time in perfect condition, the overall success of your trade show can be jeopardized.
A Leading Trade Show Shipping Company Across the United States
At Liberty, we focus on providing safe, reliable, and dependable service for all of your company's trade show equipment shipping and other corporate relocation needs. We've been providing specialized transportation services for trade shows since 1939. In fact, United Van Lines delivers more than 190,000 trade shows and high value product shipments each year.
We offer a comprehensive line of trade show shipping services to our exhibiting customers:
Blanket wrap service
Lift-gate and climate controlled vehicles
Network of over 850 warehouses for short- and long-term storage
Online shipment tracking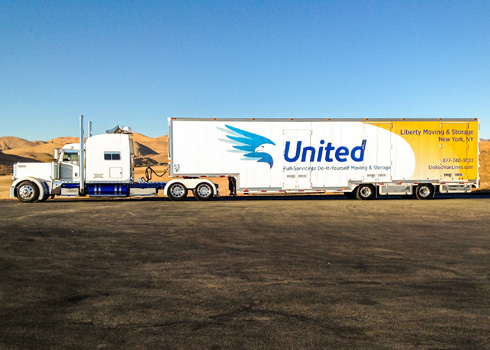 CONTACT NEW YORK'S TOP MOVING COMPANY TODAY!
Get your free estimate by calling us at 1-800-640-4487 or by completing our quick online form!