Are you thinking about moving to Scarsdale, New York? This Westchester County town is one of the most desirable suburbs for people to move to when they're ready to leave the Big Apple. With its highly rated school system, safe neighborhood, and plethora of entertainment and leisure options, it's no question why so many people fall in love with Scarsdale so quickly.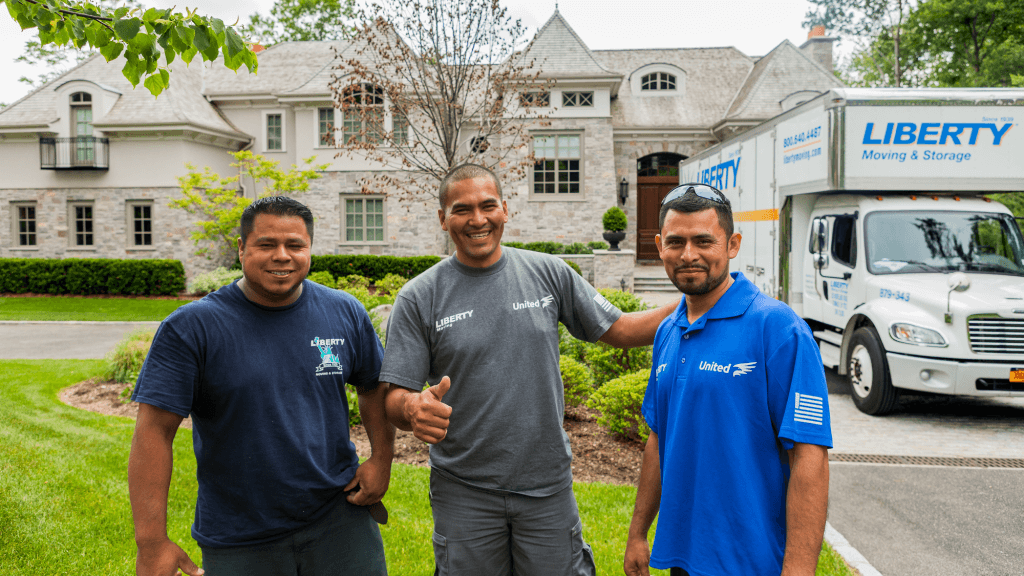 What Makes Scarsdale, NY So Special?
Just under an hour from the heart of New York City, people have been flocking to Scarsdale for decades. This wealthy neighborhood not only has an abundance of beautiful homes, but the town offers so many activities and options that residents can always find something fun to do!
Scarsdale is home to the Greenburgh Nature Center, which is a beautiful, 33-acre nature preserve that offers nature and environmental education courses for residents. It also contains a Birds of Prey exhibit, a replica of a classic Native American village, an organic garden, and a seasonal butterfly arbor in addition to its charming playground. A family can easily spend a day at the Greenburgh Nature Center and find so many cool things to do and explore. 
Scarsdale residents also live in close proximity to Saxon Woods Park, which is another beautiful park. At this location, residents can access the park's fantastic golf course and pool. In the heart of Scarsdale is the Quaker Ridge Golf Course for residents who don't want to leave the town to get in their 18 holes. If you move to Scarsdale, you'll have options. 
The town also houses the delicious Galloway Bakery, which is famous for its homemade jelly donuts. Furthermore, Scarsdale is home to the Boulder Brook Equestrian Center, so you'll be able to spend time with and even ride horses, if you so desire. There is also Great Play of Scarsdale, a family entertainment spot that's the perfect location for children under 10, meaning if you move to Scarsdale with a family of young children, even they will fall in love with the area!
Residential Moving in Scarsdale NY
Planning the logistics of a move can be difficult, but finding the right moving company to assist with your move can sometimes be equally challenging. With so many moving companies in New York following shady practices and only concerned with getting your money, it's understandable why some are cautious. However, if you're looking for a professional New York moving company, look no further than Liberty Moving and Storage!
The team of professionals at Liberty Moving and Storage have been helping people with their moving needs for decades. Since our inception in 1939, we have been perfecting our process so that, no matter whether you're looking for a company to help with your NYC move or if you're looking to move out of the city, we can actionably perform and assist you. With over 80 years of experience, our expertise has left us confident in our abilities as one of the best moving companies in NYC. 
We totally understand that executing a move is tough, and it's even more difficult if you're moving with children. Whether you're planning a long distance or local move, there are so many individual elements that you have to juggle in your mind that it's totally understandable how some things fall between the cracks and get missed. From packing and saying goodbye to your current home to getting everything at your new location and unpacking, there's a lot to keep track of. Let the team of professionals at Liberty Moving and Storage help you!
We've been moving families in and out of Scarsdale for decades. We know the area, we know the roads, and, perhaps most importantly, we know how to effectively execute a Scarsdale move. 
The team at Liberty is not just confident in our abilities as movers. We completely understand that the moving industry is part of the customer service industry, and we pride ourselves on our fantastic customer service. We are grateful for our customers who choose our moving services over that of countless other companies, and we use that gratitude as motivation to go above and beyond with all elements of your move. 
Commercial Moving in Scarsdale, NY
Scarsdale has so many beautiful homes, but it also has a large amount of fantastic commercial real estate spaces within its town lines. If you've found the perfect commercial space in Scarsdale, whether it be an office space or a retail store, you shouldn't plan on moving your business by yourself.
Think about all the jobs, tasks, and roles you have as a business leader. Do you really want to tackle a full office move by yourself? That's a recipe for quickly getting overwhelmed. While, sure, you could delegate the moving tasks to some of employees, this could end up negatively impacting their job performance if they're devoting their time to packing and moving the space. 
Instead, consider contacting the team at Liberty Moving and Storage to help with the logistics of your commercial move! We are a proud agent of United Van Lines, the largest moving van line in the nation, and we are confident that our vans can expertly transport the entirety of your office, from boxes to furniture and technology, to your new location in Scarsdale!
You focus on running your business; we'll focus on the logistics of your commercial move, so you won't have to!
Choose Liberty Moving and Storage as Your Scarsdale Movers
You're unlikely to find a better New York moving company than Liberty Moving and Storage. Our ability to constantly exceed our customer's expectations and go above and beyond has made us one of the most highly recommended moving companies in the New York area. 
If you're planning a move to or from Scarsdale, why not contact the team of professionals at Liberty Moving and Storage? We've got over 80 years of experience and complete expertise in the entire moving process. Why go with anyone else when you can choose the best? Reach out to the team at Liberty Moving and Storage today to begin simplifying your moving process! 
CONTACT NEW YORK'S TOP MOVING COMPANY TODAY!
Get your free estimate by calling us at 1-800-640-4487 or by completing our quick online form!